What is the project about?
The Minister for Mental Health and Women's Health Strategy, Maria Caulfield MP, asked the Patient Safety Commissioner to explore redress options for those who have been harmed by pelvic mesh and sodium valproate. The Commissioner's statutory remit only extends to England. The project team for this work is now in place and work has begun.
It is important to note that the Commissioner does not have the power to setup any redress scheme – this work involves advising Government on options for redress. Once the project is complete, it will be a decision for Government to consider the report and set out next steps, including whether they want to progress with implementation.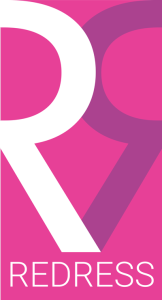 PSC launches survey of patient views to support redress project
Our redress survey is now closed.  We would like to thank the hundreds of people who completed the survey.  This information will be used to support our work on redress options.
The project team
The Patient Safety Commissioner, Dr Henrietta Hughes OBE FRCGP, is working alongside a small, internal, project team on this work. Dr Sonia Macleod, Lead Researcher for the IMMDS Review, has also been appointed as an Expert Advisor for the work.
Register of interests of those working on the redress project (correct as of September 2023)
Dr Henrietta Hughes, the Patient Safety Commissioner
Dr Hughes has published a register of interests on the website under Advisory Group which she chairs. This covers the totality of her work as the Patient Safety Commissioner, including this project.
Dr Sonia Macleod
Category/Name

Relevant interest (if any)

Current Employment
Advisor on the PSC Redress project
Appointments (voluntary or otherwise) e.g. trusteeships, directorships, local authority membership, tribunals etc
Vice-chair of Trustees and Director, The Crypt School, Gloucester (non-remunerated)

Director, DRSM Consultancy Ltd

Membership of any professional bodies, special interest groups or mutual support organisations
Member of Lincoln's Inn (I am an unregistered barrister) (non-remunerated)
Any commercial/financial/legal connection or interest in the pharmaceutical and medical devices industry sector or any other body or organisation of interest to the Redress project

I run a research project on no-fault compensation for injuries due to covid vaccines at the Centre for Socio-Legal Studies, University of Oxford.

The project is funded by a grant from the International Federation of Pharmaceutical Manufacturers and Associations (IFPMA), whose members include Sanofi and J&J among others. This is an arms-length Grant Agreement has been assessed by the Oxford University Research Contracts Team.

Gifts or hospitality offered to you by external bodies and whether this was declined or accepted in the last twelve months
Guest of Luther Pendragon at the PR Week Awards 2023
Any contractual relationship with the Redress Project and/or parties of interest
Appointed as Expert Advisor by Department of Health and Social Care
Any other interests that are not covered by the above
Appointed as a Special Advisor to the Health and Social Care Select Committee for its NHS Litigation Reform Inquiry and its IMMDS Review follow up one-off session (Dec 2021 – Jan 2023)
Why are we doing this work?
The PSC's remit is to promote the safety of patients and the views of patients in relation to medicines and medical devices.
In 2020, the Independent Medicines and Medical Devices Safety Review (IMMDS), chaired by Baroness Cumberlege, highlighted the avoidable harm caused by both pelvic and sodium valproate. It also set out the devastating impact on people's lives when patients' voices go unheard.
As a result of these findings, pelvic mesh and sodium valproate are two of the Commissioner's three priorities for the year ahead. This redress project is part of the Commissioner delivering on these priorities.
Next steps
The work will focus on what a suitable redress scheme for those affected should look like, to meet the needs of those affected. We will publish the conclusions of our work, in the form of a public report, in early 2024. Once the project is complete, it will be a decision for Government to consider the report and set out next steps.
How to get involved
We are determined to hear and amplify the voice of patients in our work, and the project will involve meeting patients and their representative organisations.
Given the numbers of patients affected by pelvic mesh and sodium valproate, we also plan to launch an online survey to gather views. We encourage anyone affected by these issues to complete it. A link to the survey will be available on this page once it has launched.
For general enquiries, you can contact the project team on [email protected]