Advisory Group
The PSC is advised by a group of eminent specialists who form the PSC Advisory Group.  See details of the membership below.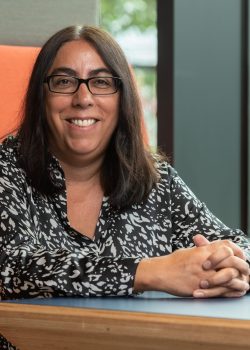 Louise Ansari
Louise Ansari is the Chief Executive of Healthwatch England having joined the organisation as National Director in February 2022. Prior to this, Louise was Director of Communications and Influencing at the Centre for Ageing Better, and has a strong background in communications and engagement. Louise's roles span across local and national government, health bodies and charities including social policy and local services. She is passionate about ensuring the public voice makes a difference in shaping health and care services. 
Rabbi Dr Harvey Belovski
Harvey Belovski is emeritus rabbi of Golders Green Synagogue. He is also chief strategist and rabbinic head of University Jewish Chaplaincy, organisational consultant to the United Synagogue, principal of Rimon Jewish Primary School and the advisor and strategist for several multi-stakeholder organisations.   He is engaged in a number of interfaith and community cohesion initiatives including as a faculty member of the Senior Faith in Leadership Programme at St George's House, Windsor.  He has authored four books and is a regular live contributor to the BBC Radio 2 Zoe Ball Breakfast Show.   He is a sought-after speaker and mentor who specialises in clerical recruitment, organisational design, team building and problem solving. 
Harvey read mathematics at University College, Oxford, received rabbinic ordination from Gateshead Talmudical College and holds postgraduate degrees from the University of London in organisational psychology (MSc) and hermeneutics (PhD).   He is married to Vicki, a journalist, whom he met at Oxford. They have seven beautiful children and a granddaughter.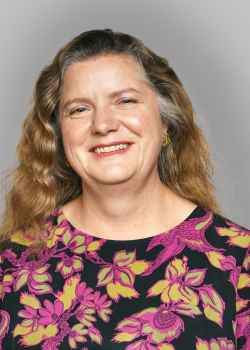 Helen Buckingham
Helen is the Director of Strategy at Nuffield Trust. She has 25 years' experience in NHS roles, including senior roles in national bodies, as well as in both commissioner and provider organisations. In June 2018 Helen took on the role of Director of Strategy and Operations for the Trust. A finance professional by background, Helen's past roles include Director of Strategy and Organisational Development in a mental health trust; PCT Chief Executive; Chief of Staff at Monitor; and most recently Director of Corporate Affairs at NHS Improvement. 
Helen has particular interests in the development and implementation of strategies leading to clear delivery of outcomes. She also focuses on the development of effective partnerships within organisations and across systems, and also between public sector bodies and the populations they serve.   
Helen was also appointed as the Chair of National Voices in December 2020, a role which will enable her to continue her work supporting organisations to look at policies and practice through a truly person centred lens, ensuring that people who use services are never seen as less important than those who deliver them.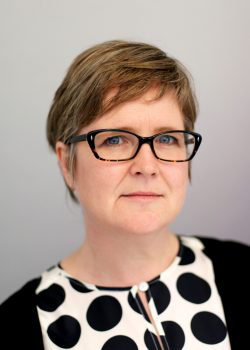 Saffron Cordery
Saffron has been NHS Providers deputy chief executive since 2018, and between June 2022 – February 2023 was interim chief executive. She has worked in the healthcare sector since 2007. NHS Providers is the membership organisation for the NHS hospital, mental health, community and ambulance services that treat patients and service users in the NHS. We help those NHS foundation trusts and trusts to deliver high-quality, patient-focused care by enabling them to learn from each other, acting as their public voice and helping shape the system in which they operate. NHS Providers has all trusts in England in voluntary membership, collectively accounting for £104bn of annual expenditure and employ 1.2 million staff. 
Saffron has extensive experience in policy development, influencing and communications. Before moving into healthcare, Saffron was head of public affairs at the Local Government Association, the voice of local councils in England. Her early career focused on influencing EU legislation and policy development, and she started working life in adult and community education.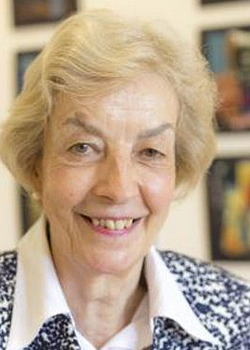 Baroness Julia Cumberlege CBE
Baroness Julia Cumberlege was born on the north west frontier of what was British India, where her father was a doctor.  She has been happily married since the age of 17 and has 3 sons.   
After a period in Local Government, Baroness Cumberlege was appointed to Chair the Brighton Health Authority and subsequently the South West Thames Regional Health Authority, where she made radical changes to mental health services. She was ennobled in 1990 and in 1992 was appointed a Junior Health Minister. For five years she covered all health matters in the House of Lords and chaired a review of community nursing which initiated nurses being able to prescribe and become registered. She was commissioned by two Governments to produce national reports entitled 'Neighbourhood Nursing – a Focus for Care' and 'Changing Childbirth'.    
In 2018 Baroness Cumberlege was asked to chair the Independent Medicines and Medical Devices Safety Review which launched its report First Do No Harm in July 2020.  She is now co-chair of the All-Party Parliamentary Group First Do No Harm which is focussed on delivery of the nine recommendations from her report, one of which was the appointment of a Patient Safety Commissioner.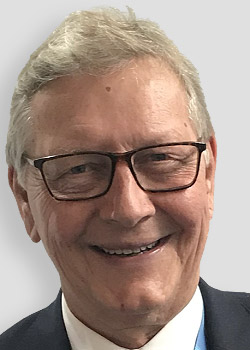 Dr Mike Durkin OBE
Mike Durkin is the Senior Advisor on Patient Safety Policy and Leadership at the Institute of Global Health Innovation and the Global Patient Safety Collaborative, launched in 2019 by WHO and the UK Government. He is on the Board of NHS Resolution, and is Chair of the Patient Safety Movement Foundation, a global not-for-profit supporting patients, families and healthcare staff. 
He was the first NHS National Director of Patient Safety from 2012 to 2017 having been the National Clinical Director for VTE and Medical Director for NHS South of England. He convened the Berwick Advisory Board to advise on improving the safety of patients in England and led the development of the 15 Patient Safety Collaboratives across England. He co-chaired the EAG for the Healthcare Safety Investigation Branch and led the establishment of Global Ministerial Summits on Patient Safety.  
He was appointed an OBE by the Queen for services to patient safety and was elected as one of the 35 Inaugural Members of the International Academy of Quality and Safety. He is a member of the WHO Task Force on the Global Action Plan for Patient Safety.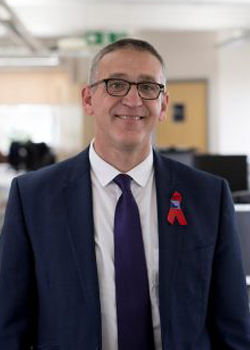 Ian Green OBE
Ian Green has held high profile leadership roles in the charitable, housing, health and local government sectors in both executive and non-executive roles.  He served as an elected member of the London Borough of Ealing for twenty years with a particular interest in adult social care and housing and was Chair of Ealing Hospital NHS Trust for 5 years.  Most recently he has been Chief Executive of the Terrence Higgins Trust, the UKs leading HIV and sexual health charity and was recently awarded an OBE for services to charity and public health.  He is passionate about patient advocacy and activism and has seen the benefit of this approach in addressing sexual health inequalities.  He was Chair of HIV Prevention England for five years and a member of PHEs Advisory Group on HIV, Sexual and Reproductive Health. He is currently Chair of Salisbury NHS Foundation Trust, Chair of Estuary Housing Association and a NED at South Central Ambulance NHS Foundation Trust.
Dr Habib Naqvi MBE
Dr Habib Naqvi is Chief Executive of the NHS Race and Health Observatory, which works to identify and tackle ethnic inequalities in health and care by facilitating research, making health policy recommendations and enabling long-term transformational change 
Habib joined the NHS in 2001, managing large public health research programmes in the South West of England. He spent a number of years working at the Department of Health and Social Care where he led national equality and diversity policy, including on the health sector's response to the UK government's review of the Public Sector Equality Duty.   
He joined NHS England in 2013, where he directed the development and implementation of national health equity programmes for the NHS workforce, patients and communities. Habib has spoken and written widely on health equity and has given evidence to the House of Commons Health and Social Care Committee.  
Habib volunteers as a trustee of the Mary Seacole Trust and at Somerset County Cricket Club. He was awarded an MBE in the 2019 Queen's Birthday Honours for services to equality and diversity in the NHS and was listed in the Health Service Journal's '100 most influential people in health in 2022'.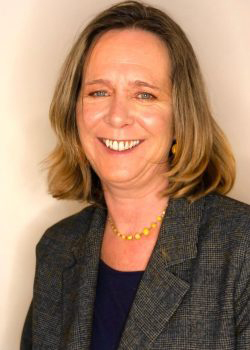 Rachel Power
Rachel joined the Patients Association as Chief Executive in June 2017, bringing with her over 20 years' experience of health and social care in the not-for-profit sector.   
Since joining, Rachel has overseen a significant period of change, which has included a significantly increased and engaged membership. Rachel was appointed to the NHS Assembly in 2019 and is also a member of the NHS Elective Recovery Taskforce, National Outpatient Transformation Programme Patient and Voluntary Sector Advisory Group, and the National Patient Safety Response Advisory Panel. Rachel also chairs the Patient Coalition for AI, Data and Digital Tech in Health, which brings together a diverse group of patient groups, charities, Royal Colleges and industry.                       
Rachel's focus is on building true partnerships with patients throughout health and care services, part of the Patients Association's five-year true patient partnership strategy.  The strategy answers the challenge of rebuilding health and care following the pandemic and overcoming many long-running problems for patients about not being listened to and services that meet their needs.    
Register of Interests
Dr Henrietta Hughes, Patient Safety Commissioner
Governor, The Kings School Canterbury (non-remunerated)
Chair, Childhood First (non-remunerated)
 Member of the Health Honours Committee (non-remunerated)
Director, Accelerate Improvement Ltd (not trading)
Fellow Royal College of General Practitioners (non-remunerated)
Senior Fellow Faculty of Medical Leadership and Management (non-remunerated)
Fellow Royal Society of Medicine (non-remunerated)
Liveryman of the Society of Apothecaries (non-remunerated)
Honorary Student, Christ Church, Oxford (non-remunerated)
Member Women Health and Care Leaders Guiding Group (non-remunerated)
Member of the Society for Assistance of Medical Families (non-remunerated)
Member of the British Medical Association (non-remunerated)
Diplomate of the Faculty of Family Planning (non-remunerated)
Member of the NIHR SafetyNet Advisory Board (non-remunerated)
Member of MedTech Strategy Programme Board (non-remunerated)
Member of the National Patient Safety Committee (non-remunerated)
Register of members' interests
Louise Ansari
Healthwatch England Chief Executive
NHS Sussex ICB Non-Executive Director
Rabbi Dr Harvey Belovski
Helen Buckingham
Director of Strategy, Nuffield Trust
Director of National Voices
Director H Buckingham Ltd
Chair, National Voices
Advisor to healthcare practice at Saxton Bampfylde
Saffron Cordery
Deputy Chief Executive at NHS Providers
Trustee at GambleAware
Baroness Julia Cumberlege CBE
NHS England – Maternity Transformation Board
Cumberlege Connections Ltd (not trading)
Member of the House of Lords
Dr Mike Durkin OBE
Employed by Imperial College London
Zero Harm Consulting Ltd
Chair, Patient Safety Movement Foundation, CA. USA.
Trustee, Patient Safety Watch, UK
Associate NED, NHS Resolution
NED, Health Services Safety Investigation Body
Visiting Professor, Imperial College London
Visiting Professor, University of the West of England
Ian Green OBE
CEO, Terrence Higgins Trust (until March 2023)
Trustee, PrideWide
Chair, Salisbury NHS Foundation Trust
Chair, Estuary Housing Association
NED, South Central Ambulance NHS Foundation Trust
Occasional paid work for pharmaceutical companies in assisting them in awarding grants to HIV organisations/charities.  This equates for 2 – 3 days per year.  For Gilead and ViiV
Dr Habib Naqvi MBE
CEO, NHS Race and Health Observatory
Trustee of the Mary Seacole Trust
Board Member of Somerset County Cricket Club
Fellow of the Faculty of Public Health (FFPH)
Rachel Power
Employed by The Patients Association