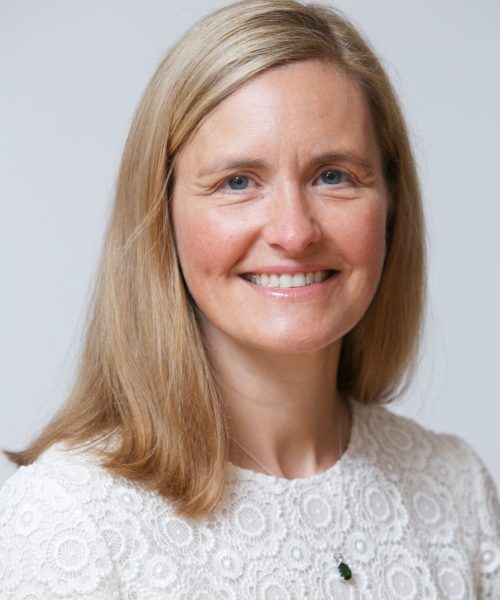 "As the Patient Safety Commissioner, my role is to champion the voice of patients and my goal is that every patient will feel that their voice and views matter – and that means all patients."
First Do No Harm, the independent review of the safety of medicines and medical devices led by Baroness Julia Cumberlege, found that patients' voices were ignored, and that the health system did not listen and act, but was defensive, dismissive, and disjointed. As the first ever Patient Safety Commissioner I have been listening to patients and patient safety experts to understand what needs to improve.
What I have discovered is that the problems are greater than described in the report. I have found that a fundamental change in the culture is required. As the First Do No Harm report revealed, when it came to three interventions – the use of pelvic mesh and the taking of sodium valproate and hormone pregnancy tests – more needs to be done.  Patients, primarily women, were not listened to when they raised concerns and, in many cases, severe harm was caused.
Meanwhile the pandemic has shown the dangers of designing healthcare systems that exclude the most vulnerable and equipment and technology that is not inclusive.  Recent data indicates that certain groups are placed at risk because of the biases that exist within the healthcare system.
We have limited knowledge of treatment outcomes for patients from ethnic minorities in relation to medicines and medical devices. Concerns about the way devices are designed mean that some patient's diagnosis and treatment is affected by their ethnic background. I welcome the Independent Review on Equity in Medical Devices, led by Professor Dame Margaret Whitehead, looking at potential bias in items such as oxygen measuring devices on ethnic minority groups. Its findings will be important, and I trust they will provide recommendations on how to improve the inclusivity of medical devices.
My role is to champion the voice of patients and my ambition is to see patients' voices at the heart of the design and delivery of healthcare. Whether hearing a patient story at the start of all board meetings, compassionate and effective learning from complaints, or patient representatives helping to design care pathways, each interaction will create better, safer systems. We need routinely to be asking patients, 'What matters to you?', to reduce health inequalities and to offer tailored treatment options.
For example, the patient information leaflet in a packet of pills. As a practising GP, I can't believe this is the best way to share vital safety information. Not everyone speaks or reads English. We're effectively excluding people, often the most vulnerable, who don't have a voice, further widening health inequalities.  Safety systems to raise concerns about medicines, such as the 'Yellow Card' process, require internet access and digital skills that may be tricky to navigate.  The message that this sends is that not everyone is included, and only certain voices matter.
As the Patient Safety Commissioner, my role is to champion the voice of patients and my goal is that every patient will feel that their voice and views matter.  We know from NHS patient and staff surveys that the experience of people from Black and minority ethnic groups can be worse, and this has an impact on safety.
With your help I need to expand our knowledge base and seek to understand the barriers that prevent groups of patients from voicing their concerns. And more importantly, to ensure that concerns raised are acted upon to minimise harm.  Where this is working well, I will share this good practice.
Patient safety can no longer be an add on – it must be central to everything we do in the healthcare system. And that means the safety of all patients. Until all voices are raised, and all voices are heard I will hold the system to account to keep all patients safe.