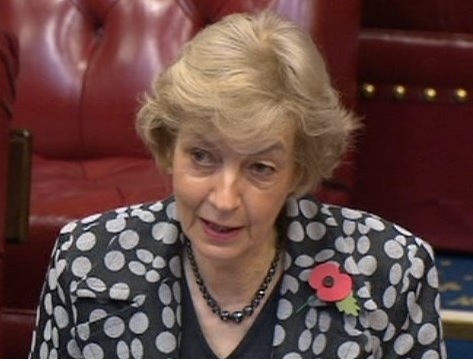 In my foreword to First Do No Harm, the report of the Independent Medicines and Medical Devices Safety Review, I did not attempt to summarise all our nine recommendations or other aspects of our review.  I wanted to focus instead on the findings that influenced us most and the changes that we considered to be paramount.
We found that the healthcare system simply is not good enough at spotting trends in practice or outcomes that give rise to safety concerns. We said that listening to patients is pivotal. That is why I focused on our recommendation that an independent Patient Safety Commissioner be appointed.  I spoke of the need for it to be a person of standing and the patients' port of call who holds the system to account. I said they would be the golden thread tying the system together in the interests of those who matter most.
That was in the pandemic-stricken summer of 2020.  It has taken a while but now, nearly three years later, in Dr Henrietta Hughes, we have our Patient Safety Commissioner for England.  And she is very much up and running.
A person of standing – yes, her background as a GP and as National Guardian for the NHS, supporting the network of Freedom to Speak Up Guardians, is proof if it were needed.
Intent on being the patients' port of call – yes, the sensitivity and energy she has demonstrated in her first months in office, listening to, speaking with, and winning the confidence of a wide range of patients who have safety concerns is there for all to see, not least in her 100 Days Report.
Able and willing to hold the healthcare system to account – yes, she has the statutory footing and the independence of mind to do just that, when its needed.
The golden thread – I believe so, her tenacity, her understanding of the system, her concern for patients and her commitment to independence all bode well.
Henrietta has made it a priority to bring about culture change, putting the patient's voice at the core of care and decision-making.  Changing culture is never easy.  It requires good, strong leadership and I am confident Henrietta will offer the system guidance and encouragement, and be as insistent as is necessary.
And, in addition to her crammed 'day job', she is now leading on a much-needed and vitally important piece of work advising the government on redress for those who have suffered so much as a result of harm caused by sodium valproate and pelvic mesh.  Redress for the thousands affected is long overdue.  I am relieved and pleased that this work is happening and, crucially, that the Commissioner will have the additional resources needed to carry it out to her high standards.
From a standing start, with no predecessor to learn from and no precedent for this role in the UK or elsewhere, Henrietta has done an amazing job.  As she said in her 100 Days Report, there is no time to lose in making the changes that are needed to improve patient safety.  I shall be watching her and her team's progress with the keenest of interest and the strongest support.
Baroness Julia Cumberlege CBE