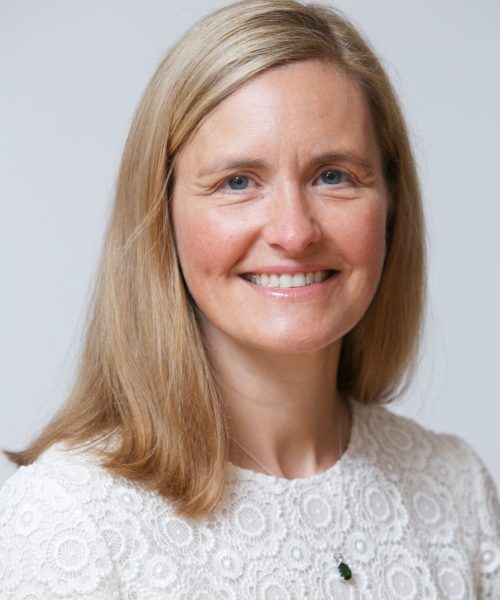 The Cumberlege report, First Do No Harm, revealed that patients did not feel heard, did not have the information needed to make the right decision about their care, could not trust the answers or that the system prioritised their and their families safety.  FDNH set up my role to promote the safety of medicines and medical devices, to promote the voices and views of patients and the public, and to help the government and the health system to listen and act.
I have spent my first couple of months listening hard to the voices of patients and their representatives. I have heard a yearning desire for patient safety to be at the top of the agenda. Instead, the focus of the health service is on productivity, operational performance, and financial control.  Medicine is industrialised when it needs to be humanised. As well as asking 'what's the matter with you?' we should be asking 'What matters to you?' so that healthcare is personal and safer.
I have heard from patients and their families that the concerns described in First Do No Harm more than two years ago continue. There are still, on average, three babies a month born after exposure to Sodium Valproate. This is a scandal bigger than Thalidomide, with an estimated 20,000 children exposed to the drug, with physical deformities and learning disabilities whose needs are not being met.  This is not because of inaction, it is because health leaders don't understand the health system, don't own the problem, and don't work effectively together leaving patients to pick up the pieces.
I have met with patients, campaigners and representatives including parliamentarians who have helped to amplify patients' voices.  I have also seen green shoots, meeting Patient Safety Partners and hearing about how they are helping to improve patient pathways, incident and complaints processes and bringing the voices of patients to boards. I have seen tracking systems that improve patient safety and examples of where listening and responding improves safety and satisfaction for patients and staff. But these are not happening everywhere.
It's said that all the solutions to the problems in the NHS already exist – they need a place to be shared and courage to be adopted widely. Do your meetings start with a patient story and how do you remain connected to the front line? Please share examples where you and your organisation have listened, learned, and acted on patients' voices and the difference this has made.
I have heard about problems with pelvic mesh – of patients suffering pain and disability are still not being heard, not being referred to specialist pelvic mesh centres, or experience long waits and patchy provision of services.  About the problems for families affected by hormone pregnancy tests.  About a lack of respect and a lack of information so patients can't consent to treatment, a lack of transparency around conflicts of interest, and a lack of commitment to offer financial redress to people where regulation has failed.
I have also heard from people with concerns about a much wider range of problems. For example, devastating losses from suicide after taking isotretinoin, a treatment for severe acne.  From patients who have had catastrophic side effects from medicines such as fluoroquinolones, topical steroid treatment, antidepressants, prescribed benzodiazepines, and painkillers. Concerns about the Yellow Card reporting system, the Covid-19 vaccine damage redress system, the timing of medicines administration, supply chain issues around syringe drivers, and the regulation of Electro Convulsive Therapy.
Should we be concerned?  Yes – because the culture is getting worse and unless leaders set a strategic intention to listen and act, we are heading straight back to the days of Mid Staffs and other health scandals, severe harm, and death. My clear message to leaders is – don't let this happen on your watch.
I have discovered that we need a seismic shift in the way that patients' and families' voices are heard. This requires changes in legislation, regulation, policy, commissioning, education, professionalism, attitudes, behaviours, and culture. In essence, everything we do as a healthcare system because everything we do is about patients.
Everyone reading this has a part to play in delivering safe care – know that you can make a difference by putting safety at the top of your agenda.  Introduce patient voices into your governance – in your board meetings, commissioning and contracts meetings, design of strategies, policies and processes, team meeting agendas, annual objectives, appraisals, reviews of complaints and incidents, inspections, and reward and recognition.
I want us to be able to look back in astonishment on the way that we operate now. This is the moment to set a new course with shared decision-making and patient partnership as our destination. Without listening and acting on patient voices, safety will continue to be compromised and patients and families will continue to suffer the consequences of harm.