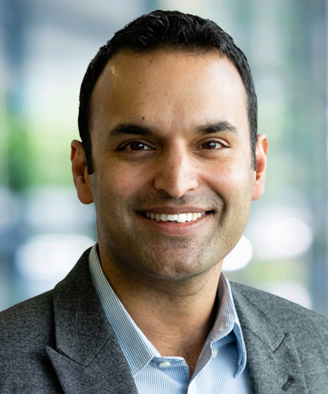 In the 16 years of my career as a medic in the pharmaceutical industry, there is one experience that has become all too familiar. I sit in an auditorium. A doctor or other healthcare professional takes the stage to present on behalf of a pharmaceutical company. After their introduction slide, the 'declarations of interest' slide flashes across the screen, and in mere seconds, the presenter moves hastily, embarrassedly even, onto the next slide. Rare is the healthcare professional who actively lingers on that declaration slide. Even rarer is the healthcare professional who goes through their declarations line by line for the audience's benefit.
I'm always struck by how this approach pays lip service to the concept of transparency. Why are they so embarrassed? Perhaps it's not so hard to understand. Newspapers are always on the lookout for stories which might suggest a conflict of interest. Many inherently imply wrongdoing merely by dint of the fact that a payment from a pharmaceutical company has taken place at all. However, the NHS and other organisations rely on partnership and collaboration. These are critical to deliver important innovations that will improve care for patients and, in many instances, save lives.
Research-based pharmaceutical companies are not producing a product, like a new tech gadget, which can be bought directly by consumers. They research, develop and produce medicines and vaccines, which are then prescribed and dispensed to patients by healthcare professionals. The prescription pathway and delivery can be as important as the product itself. Doesn't society want researchers and clinicians to collaborate openly with pharmaceutical companies throughout this process, and to be fairly compensated for doing so? And when this leads to better patient care and outcomes, isn't this something to be proud of, rather than embarrassed by?
A decade ago, the European Federation of Pharmaceutical Industries and Associations (EFPIA) introduced the requirement for pharmaceutical companies in Europe to publish details of transfers of values (payments and/or financial value of resource provided) made to healthcare professionals and organisations on their websites. This was an important first step but in practice it was unlikely to be enough to prevent potential conflicts of interest. Therefore, the ABPI's Disclosure UK was born in 2016, going well above and beyond EFPIA requirements, with a publicly accessible, fully searchable database of healthcare professionals, organisations, pharmaceutical companies, and the financial relationships between them. This was followed up by the ABPI working in partnership with NHS England to develop its Managing Conflicts of Interest in the NHS guidance in 2017 with a raft of guidance to support the establishment of well-governed collaborations between industry, the NHS and patient organisations.
Today, the number of non-R&D disclosures against a named healthcare professional on Disclosure UK is approaching 80%. Against a named healthcare professional or organisation, it is over 95%. This constant increase and improvement should be celebrated and we hope for the day when that number reaches 100%.
Payments will always have the potential to influence and alter the behaviour of individuals and institutions. Clear guidance and transparency are the best tools available to counter this risk. They support a patient's right to know about the treatment decisions which are being directed by their healthcare professional. They also help drive the right behaviours and ensure that potential conflicts of interest remain just that – potential conflicts – and not actual ones.
Dr Amit Aggarwal, Executive Director, Medical Affairs and Strategic Partnerships, Association of the British Pharmaceutical Industry